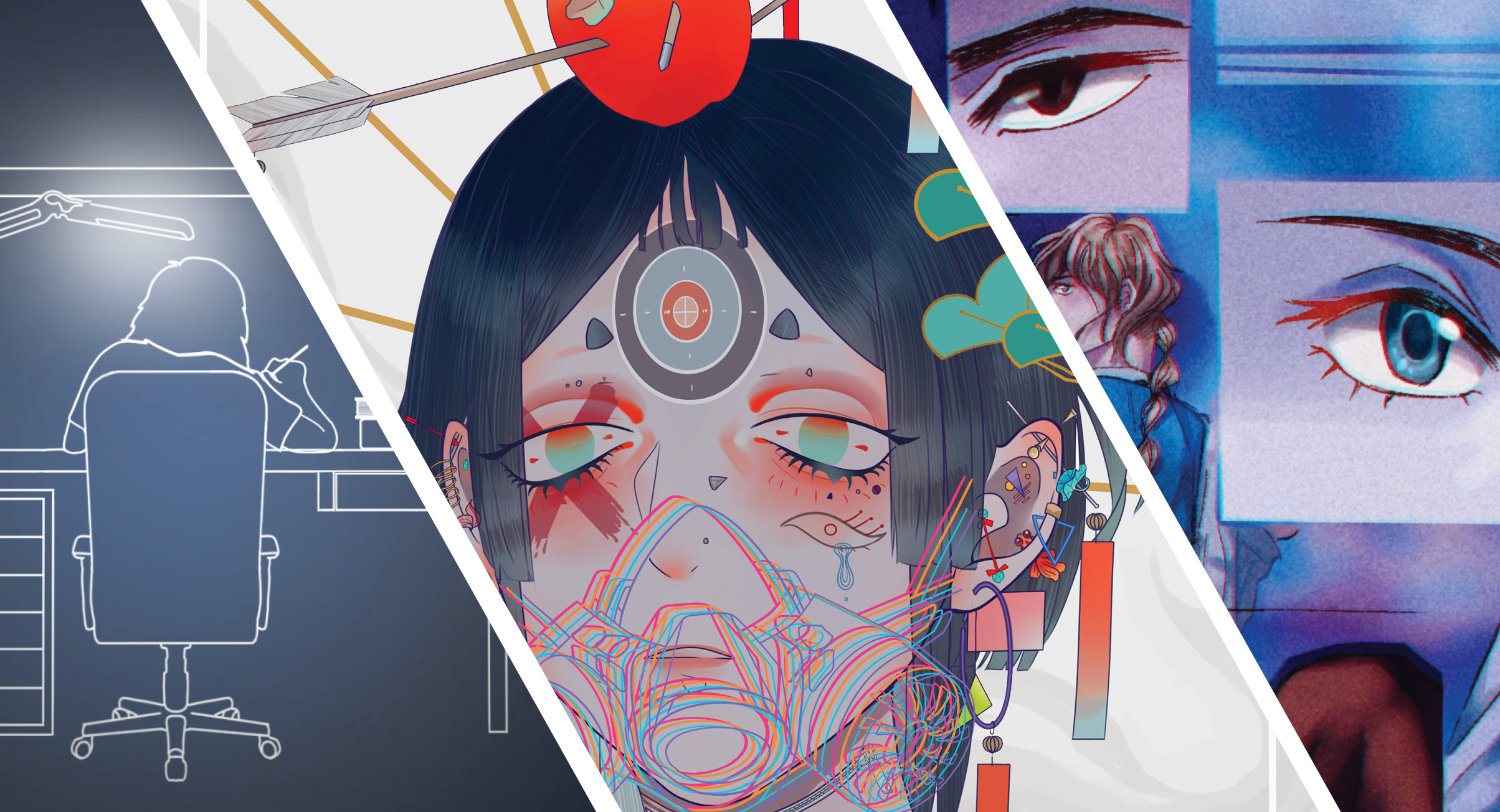 2021 Program Details
• Full scholarship available for artists ages 15-19
• 15-weeks, January 24–May 23, 2021, Sundays 2:30-4:30 pm
• Program will be delivered online via Zoom
• Concludes with a showcase of work in June 2021
• Applications and portfolios due Monday, January 4, 2021.
This Arts Umbrella Scholarship is for students keen to stretch their artistic boundaries with an intensive, mentor-based media arts learning experience. Full scholarships are awarded to all accepted students who are accepted on the basis of their application materials and computer skills. A commitment to actively participate for the duration of the program is required.
Due to COVID-19, this program will be delivered online via Zoom. As a result, students will be required to participate using their own hardware and software. Please view our Open Source Resource document for a list of recommended free and accessible software.
Explore media arts tools and technology, and learn more about careers in the animation industry. You will have the rare opportunity to learn from media arts professionals and guest EA lecturers. These leaders share their knowledge and provide project mentorship. Participants with a passion for animation, a talent for storytelling and commitment to the program, will be able to develop a strong portfolio piece for post-secondary school application. This full scholarship program concludes with a showcase in June 2021.
Application Information
We are currently inviting scholarship applications for the 2021 program. Applications should include:
Three examples (limited to 3 minutes as shareable links through YouTube or Vimeo) of your best Animation or Multi-media work that exhibit your level of computer skills. Please test the link before you share.
5 – 7 images (saved as a JPEG and no larger than 1MB each) that show the full span of your creativity and storyboarding (a sequence of drawings, typically with some directions and dialogue, representing the shots planned for a movie, animation or television production).
A completed Application Form (download below).
A Letter of Interest describing your interest in the program, what you would gain from this scholarship and your commitment to actively participate for the duration of the program. Include a brief statement about your work and current artistic practice. Please ensure your letter is 500 words max.
Completed Application and Portfolios must be sent to submissions@artsumbrella.com no later than 5pm on Monday January 4, 2021. All other portfolio pieces must be included in the email as a shareable link via WeTransfer or Google Drive. Please put EA Teen Animation Scholarship Program in the subject heading line of the email. Incomplete submissions will not be considered.
We will email confirmation within 2-3 business days that we have received your portfolio. If you do not get this confirmation, please resubmit. Thank you!
More information
Please contact:
Sara Whitney, Coordinator, Art & Design
604-681-5268 x238
swhitney@artsumbrella.com
2020 Student Reel
More scholarship showcases: