Community Roots Scholarship Fund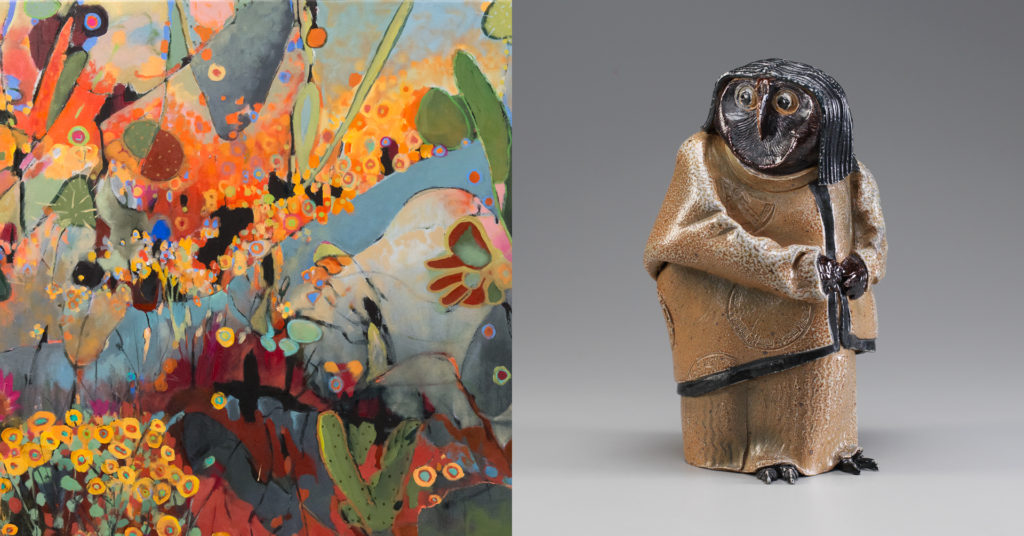 Finances should never prevent a child from participating in the arts.
Arts Umbrella is pleased to announce the Community Roots Scholarship Fund for Surrey youth artists in memory of Don Hutchinson and Don Li-Leger. This scholarship for young Surrey artists is inspired by Hutchinson and Li-Leger's commitment to the community. Recipients will be encouraged to stretch their artistic boundaries in a mentorship-based learning environment without having to worry about financial constraints.
As members of the community, you are integral in building a more artistic future for our children. Arts Umbrella's goal is to create an endowed scholarship, allowing funds to be distributed in perpetuity.
Make your donation today!
About Don Hutchinson
Influential ceramic artist Don Hutchinson (1940-2018) established his clay studio in South Surrey over 40 years ago. Following his studies at the Vancouver School of Art, Don's dedication to his craft and art led to a decades-long study of the history of world ceramics, including extensive travels to the major sites of pottery production around the world. Don was a committed mentor and instructor, as well as an active participant in local and provincial potters societies.
His teaching and community work have inspired hundreds of ceramic artists across BC, who follow a central tenet of Don's work: imagination.
About Don Li-Leger
Renowned artist Don Li-Leger (1948-2019) was born and raised in British Columbia. His keen interest in art and curiosity for the natural world sparked his decision to become an artist. Through the 1970s and 80s, Don built a reputation as a meticulous realist painter and printmaker, but in the late 90s he expanded his practice to video and abstract paintings.
A passionate member of the Surrey community, Don spearheaded the Z-inc Art Collective with his wife Cora in 2013. Don's art and community efforts will ensure his spirit lives on in South Surrey and beyond.
Credits:
(Left) Don Li-Leger, Hundred Year Bloom, 2018, courtesy of Surrey Art Gallery and SITE Photography
(Right) Don Hutchinson, The Professor, 2007, courtesy of Ken Mayer