VANCOUVER, BC—For immediate release
Arts Umbrella Dance is thrilled to receive a $100,000 Canada Arts Training Fund (CATF) contribution from the Department of Canadian Heritage. The contribution comes at a time when Arts Umbrella's Dance has been expanding—its enrollment, program offerings, partnerships, and opportunities for young dancers.
Member of Parliament for Vancouver Centre, Hedy Fry made the announcement on behalf of the Honourable Mélanie Joly, Minister of Canadian Heritage, at the Arts Umbrella Dance Company's opening night Season Finale at the Vancouver Playhouse on May 25, 2017.
"Strong artistic and cultural communities help build vibrant cities, where economies grow and Canada's middle class can thrive. Together, we must encourage our talented young people to discover their individual voices and celebrate their creativity. That is why we are proud to support Arts Umbrella and its work in delivering professional dance training to young people."
—The Honourable Mélanie Joly, Minister of Canadian Heritage
The CATF provides financial support for the ongoing operations of Canadian organizations that specialize in training artists for professional national or international artistic careers, at the highest levels. Among just four recipients in the dance category, Arts Umbrella is honoured to be included.
To qualify, Arts Umbrella needed to demonstrate a successful track record of significant artistic achievement at the national level, with graduates having a national impact and achieving wide recognition in their discipline.
Artistic Director Artemis Gordon joined Arts Umbrella Dance in 1991 and has nurtured the program throughout her tenure. In 1993, she initiated the commissioning of new works by guest choreographers. Over the past 24 years, the Arts Umbrella Dance Company has performed works by internationally renowned choreographers including Crystal Pite, James Kudelka, Stephen Shropshire, Mauro Astolfi, and Mehdi Walerski.
The half-day program was introduced in 1993, allowing dancers ages 13 to 18 to complete high school while maintaining a rigorous training schedule.
In 2000, Arts Umbrella Dance welcomed its first international students from Mexico and China. Since then, the pre-professional programs have seen students from Spain, Switzerland, Lebanon, and the United States.
In 2015, Ballet BC and Arts Umbrella announced an affiliation, to mark Arts Umbrella as the official training body of Ballet BC. This partnership comes after years of working closely together, developing common goals and a vision for the future of dance in Vancouver.
In addition to its rigorous training, the Arts Umbrella Dance Company has toured internationally, visiting Montreal, Japan, New York, The Netherlands, and Italy. Dancers in the post-secondary programs have gone on to join companies around the world, including Nederlands Dans Theater, Kidd Pivot, Sidra Bell Dance New York, and Batsheva Dance Company in Israel.
Receiving the CATF contribution is a testament to the passion and dedication of the staff, instructors, and guest faculty at Arts Umbrella. Together, they impart quality and diversity in their dancers, developing performers that possess the movement and technique of a classical ballet dancer, who are also progressive, intelligent, risk-taking, and unique in practice.
"The CATF contribution represents a next step for Arts Umbrella's Dance programs. We'll be able to reach more youth and offer professional training to the next generation of dancers, unleashing their creative energy to pursue their passions and make Canada an even more renowned cultural centre."
—Artemis Gordon, Artistic Director, Dance at Arts Umbrella
Arts Umbrella's core vision is to promote an environment in which all voices are heard and respected, nurturing the creativity in each student to produce well-rounded, level-headed professionals.
With the CATF contribution, Arts Umbrella is poised to make an even bigger impact on the international dance scene. In partnership with dance organizations nationally and internationally, Arts Umbrella will bring world-renowned choreographers to Vancouver. This will support artistic production and creation for other artistic organizations and further Canada's reputation as a cultural destination. The CATF contribution allows Arts Umbrella to expand its programming, inviting more Canadian and international dancers to practice their art in Vancouver before spreading out around the world to represent Arts Umbrella on the world stage.
Like all Arts Umbrella programming—in Theatre & Music, and Visual Arts, as well as Dance—we offer bursary and scholarship support to students in need, ensuring access to the highest quality training and supplies is never beyond reach, regardless of socio-economic conditions.
Arts Umbrella Dance is a vanguard of providing relevant and wide-reaching dance training. Our holistic and integrative approach nurtures young dancers to achieve their full potential. We are honoured and grateful to be a recipient of the CATF and are looking forward to the bright and exciting future ahead.
---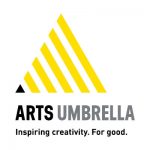 ABOUT ARTS UMBRELLA
Art can change the lives of children in incredible ways, which is why Arts Umbrella helps young artists cultivate creativity and grow self-confidence through Performing, Visual, and Media Arts programs. Since 1979, the not-for-profit has opened doors for young people ages 2 to 22 to find and explore their artistic voices. More than 20,000 students discover the magic each year, with more than half participating at little to no cost to their families.