37th annual art auction and gala raises $1.075 million in total revenue to support youth arts education in Metro Vancouver
Vancouver, B.C. (October 29, 2019): On Saturday, October 26, local art aficionados, patrons, creatives, and business and community leaders gathered together in support of Splash, Arts Umbrella's flagship art auction and gala. Now in it's 37th year, the sold-out event raised a record-breaking $1.075 million in total revenue. Funds raised allow Arts Umbrella to continue providing young people across Metro Vancouver with equitable access to arts education, through bursaries and scholarships.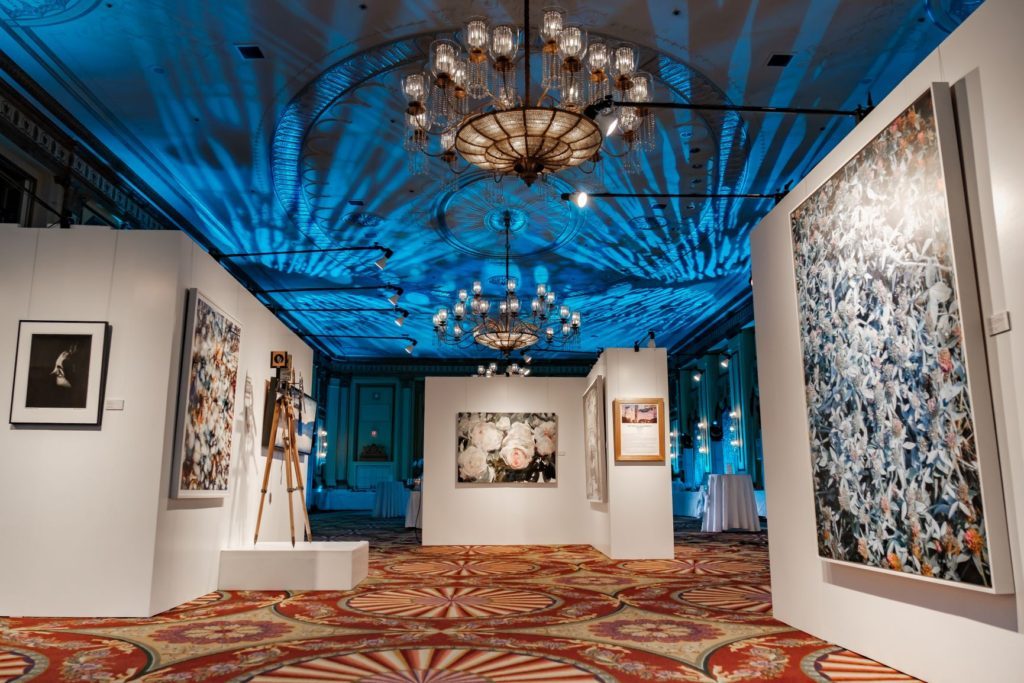 For close to four decades, Arts Umbrella, Canada's leading non-profit organization for youth arts education, has connected guests at Splash to acclaimed artists from across B.C. and beyond. This year's event was hosted at the glamorous Fairmont Hotel Vancouver and attended by over 525 members of the local community. Anchored by an impressively curated live and silent auction, the evening featured more than 100 one-of-a-kind art works by renowned creatives, including Andrew Dadson, Christos Dikeakos, Dana Claxton, Douglas Coupland, Edward Burtynsky, Henri Dauman, Stephen Waddell, Jeff Wall and Elizabeth Zvonar. Guests enjoyed a spectacular evening emceed by the impeccable CBC News personalities Gloria Macarenko and Fred Lee, and the gala was co-chaired by avid arts supporters Christie Garofalo and Bruce Munro Wright.
Inspiring entertainment throughout the evening included performances by the Arts Umbrella Dance Company and Pre-Professional Musical Theatre Troupe, as well as an exclusive showing of a student-created animation. Afterward, guests were invited to continue the festivities at the official Splash after-party, where a lively soundtrack was provided by the celebrated DJ Chloe.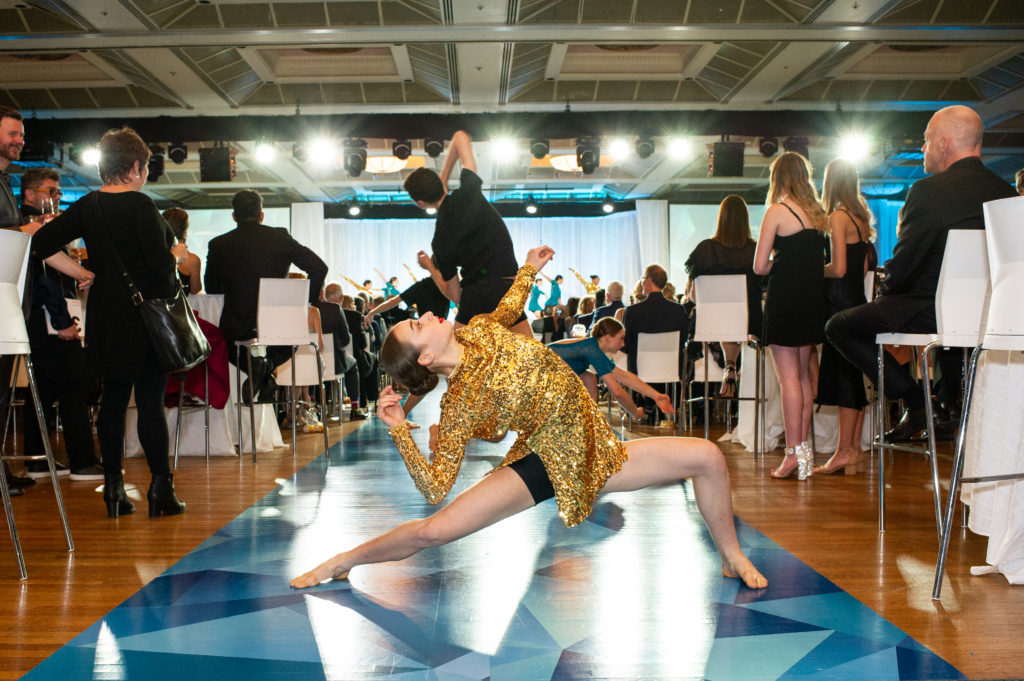 "Thirty-seven years later, Splash is stronger than ever – and it's all thanks to the extraordinary generosity of our local community of artists, sponsors, volunteers, and guests who continue to show their support year after year," says Paul Larocque, President & CEO of Arts Umbrella. "The benefits of an arts education are so profound, and it's important that all young people have access to the arts. With the funds raised at Splash 2019, we can continue providing this access through bursaries, scholarships, and donor-funded community programs, now and when we move into our new building on Granville Island in 2020."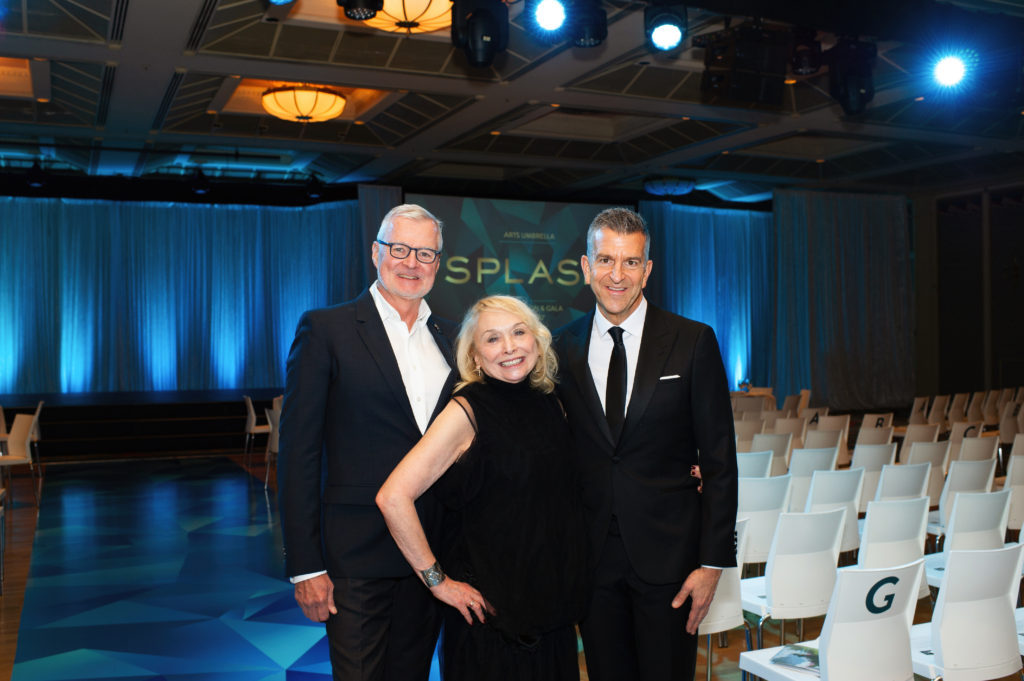 Splash has risen to become one of Vancouver's most celebrated art auctions. Since its inception in 1982, the gala has raised more than $7.2 million in net proceeds, providing young people across Metro Vancouver with bursaries, scholarships, and access to donor-funded programming. Arts Umbrella reaches more than 24,000 children and youth every year, with 80% of families accessing programming at little to no cost. Celebrating their 40th anniversary and launch of the new facility on Granville Island in 2020, the organization continues its dedication to ensuring all youth benefit from equitable access to the arts.
-###-
About Arts Umbrella
Art can change the lives of children in incredible ways, which is why Arts Umbrella helps young artists cultivate creativity and grow self-confidence through Dance, Theatre, and Art & Design. For 40 years, the not-for-profit has opened its doors to young people ages 2-22 to discover and explore their artistic voices. Artsumbrella.com
About Arts Umbrella's New Building: The New Limitless
In 2020, Arts Umbrella will open the doors to its new 50,000 net-square-foot home in the iconic South Building of the former Emily Carr University of Art + Design on Granville Island. The facility more than doubles the organization's square footage, significantly increasing its capacity to serve young people throughout Metro Vancouver and across the province. The move and renovation is made possible through funding from the Department of Canadian Heritage, the Province of BC, and the City of Vancouver. Additionally, a number of lead donors have generously contributed to ensure Arts Umbrella can expand its mission to be Canada's leader in arts education for young people. A campaign to raise the remaining funds towards the $37-million capital and endowment fund goal is now underway. To learn more about the building and how it will impact the community, visit Thenewlimitless.com.
_________________________
Media Contacts:
Gemma Bishop
Avenue PR
T: 604-375-6953
E: Gemma@avenuepr.ca
W: Avenuepr.ca
Lena Chen
Avenue PR
T: 778-379-4988
E: Lena@avenuepr.ca
W: Avenuepr.ca