Arts Umbrella Dance Alumni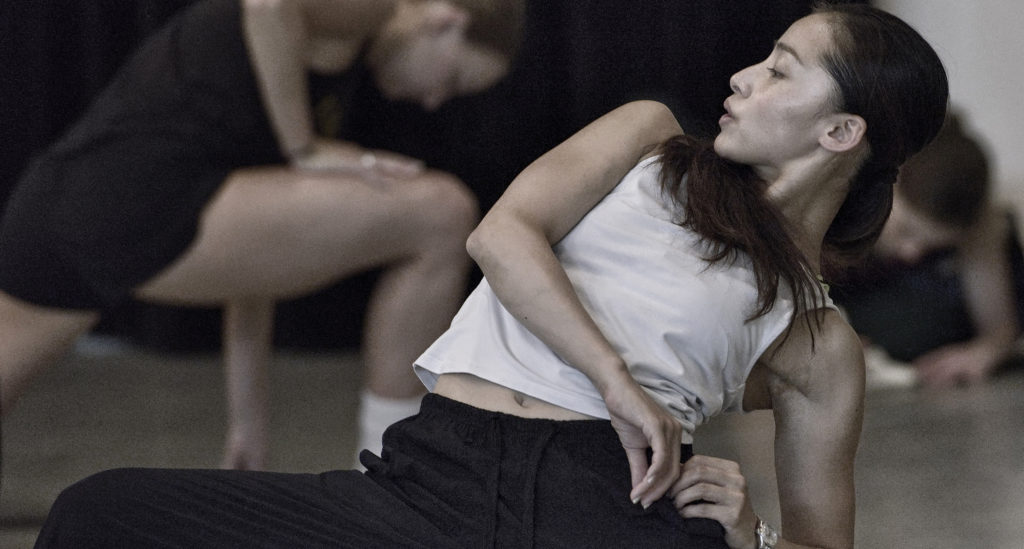 International Dance Community
For years, the Arts Umbrella Dance program has developed intelligent and motivated dance students into strong and in-demand dance artists. Arts Umbrella graduates have been hired by critically lauded Canadian companies and cutting-edge contemporary companies around the world, as far away as the Netherlands, Italy, and Israel.
Ballet BC (Canada)
Batsheva Dance Company (Israel)
Nederlands Dans Theatre (Netherlands)
Sidra Bell Dance New York (USA)
Dresden Semperoper Ballet (Germany)
Imperfect Dancers (Italy)
Ballet National Theater Mannheim (Germany)
Bjm Danse (Montreal)
Hofesh Shechter Company (UK)
Kidd Pivot (Canada)
Noord Nederlands Dans (Netherlands)
Cedar Lake Contemporary Ballet (NYC-USA)
Proarte Danza (Toronto)
Toronto Dance Theater (Canada)
Swedish National Ballet (Sweden)
In the dance company, I was challenged and encouraged to see dance in a different light. The limits of physicality and creativity were pushed and expectations of focus and creative ownership were raised. The artistic staff and other dancers offered the support for me to be able to be vulnerable with dance in order to break out of my own boundaries. I discovered so much more during the 2 year graduate dance program at Arts Umbrella than I have in the entirety of my life thus far.
—Shannon Ellis, Arts Umbrella Post-Secondary Program (2009)
Where Are They Now?
Daniel

Alwell

– Ballet National de Marseille, France

Brandi

Baker –

Ballet Staatstheatre Augsburg, Germany

Ariana

Barr –

Ballet Edmonton, Edmonton

Anna Bekirova

– Ballet BC

Georgia

Boddez –

Dansatelers Crew, Netherlands

Zachary

Cardwell –

Toronto Dance Theatre, Toronto

Emily Chessa

– Ballet BC 

Isla

Clarke – Netherlands Dans Theatre I, Holland

Zander

Constant –

Gothenburg Ballet, Sweden

Stephanie Cyr –

Inverso

Productions, Vancouver

Nick Daniels – Netherlands Dans Theatre II, Den Haag
Clementine Dumas – Metamorphosis Dance, Madrid, Spain
Livona Ellis – Ballet BC
Scott Fowler

–

Netherlands Dans Theatre I, Den Haag
Albert Galindo – National Theatre Mannheim, Germany
Kiera Hill

– Ballet BC

Chisato

Ide – Nuremberg Ballet, Germany

Amy

Josh –

Tanz

Mainz Theater, Germany 

Kiana Jung

– Ballet BC
Meilyn

Kennedy –

Hessisches

Staatstheater

, Germany

Kennedy

Kraeling

– Saarbrucken Ballet, Germany

Antonia

Kruschel

–

Freelance Dancer, Berlin;

Maqamat

Dance Theatre, Lebanon

Beatrice

Larrivee

–

Batsheva

The

Young Ensemble, Israel 

Misa

Lucyshyn –

Sidra Bell Dance, New York

Rachel McNamee – Gothenburg Ballet, Sweden 
Dex van ter Meij

– Ballet BC

Katherina

Nakui

– Theatre Osnabruck, Germany

Charlie Prince – Gross Dance Company, Amsterdam

Paxton

Ricketts –

Netherlands Dans Theatre I, Den Haag

Christoph Von

Riedemann

– Gothenburg Ballet, Sweden 

Amalia

Smith –

Batsheva

Dance Company,

Isreal

Eden Solomon – Les Ballet Jazz Montreal, Quebec
Jayson Syrette –

Augsberg

Ballet, Germany

Maya Tenzer –

Mainfranken

Theater, Wurzburg

Nicole Ward

– Netherlands Dans Theatre I, Den Haag

Sophie Whittome 

– Netherlands Dans Theatre II, Den Haag

Jacob Williams – Ballet BC
Shana Wolfe – OURO Collective, Vancouver
Zenon Zubyk

– Ballet BC
We are given incredible opportunities beyond ourselves – opportunities other programs and even professionals may not get – and are expected to rise to the challenge. We are taught not just choreography and technique, but respect, community, and perseverance. We are taught to value every experience, to take ownership of our own experience.
—Rachel McNamee, VCC/Arts Umbrella Dance Diploma (2014)