Just in time for Halloween - make this life size kinetic skeleton
Halloween isn't really Halloween without a spooky skeleton!
It's a classic, really, so why not get creative this year and make your own? Here's Roxanne Gagnon, Artistic Director, Visual & Media Arts instructions for how to create your own life-size kinetic skeleton that will definitely exercise your artistic bones! Oooooooooooo scaaaaaary!
Here's what you'll need:
scissors
one or two pieces of railway board (depending on how big you want your skeleton), you can use any stiff paper
paintbrush
ink
pencil
paper fasteners
water container
Steps:
Draw skeleton in parts with pencil; try to utilize the full sheet of railway board with as many body parts as possible. This may require two sheets if you want a "door" size skeleton. Otherwise fit to page.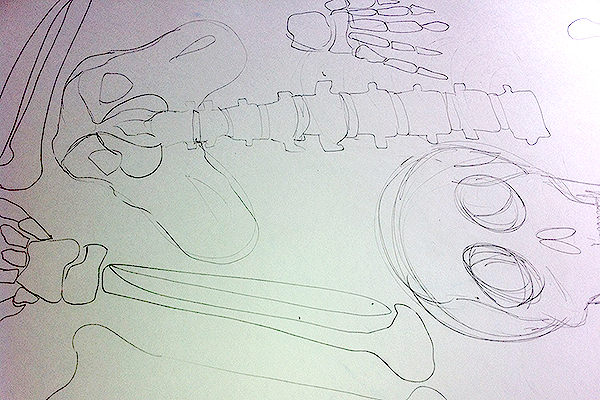 Once body parts are drawn, outline with ink.  Feel free to use other materials and let your imagination take over.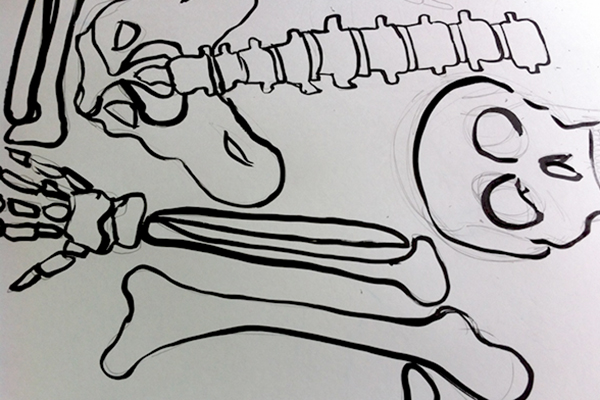 Once outlined, go in and create tonal value with water or again use colour it's up to you!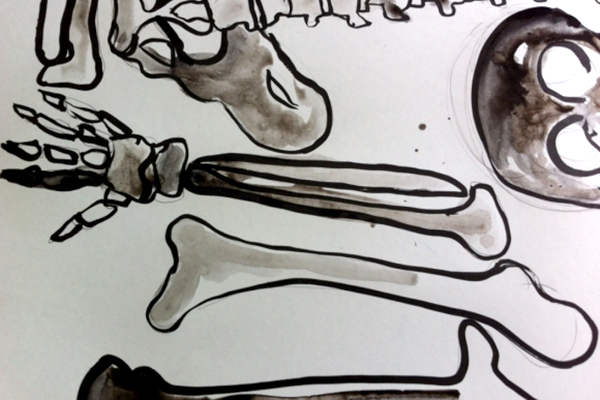 Once dry, you are ready to cut out all the pieces and build…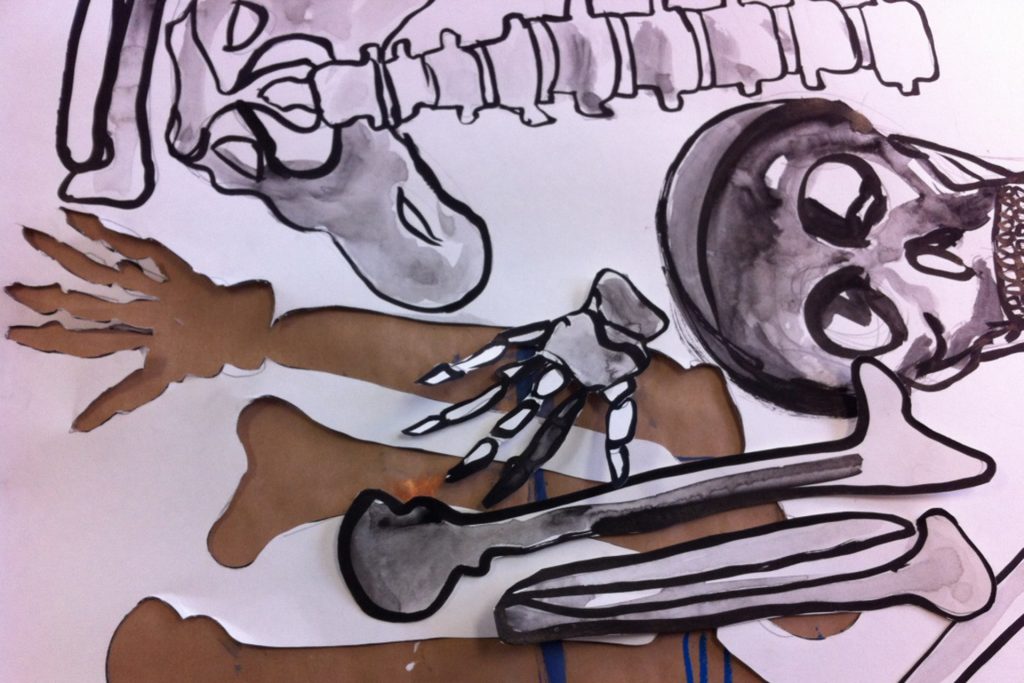 Now you are ready to build it all together using paper fasteners and find a place to hang it and enjoy.