Share the Experience of Live Theatre Fund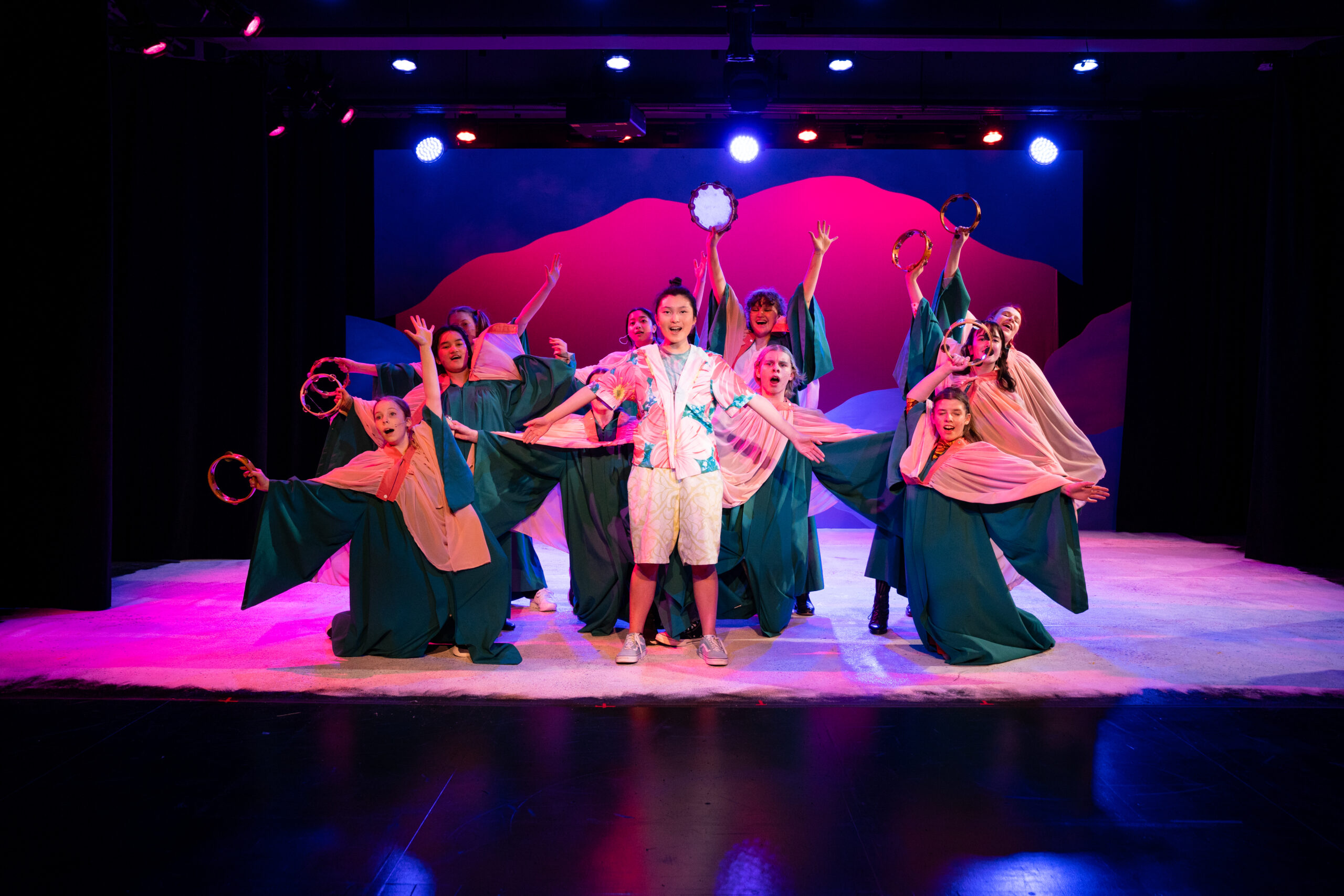 Help Us Bring Youth to the Theatre
At Arts Umbrella, we believe that finances should never prevent anyone from participating in the arts. We are committed to making our programs and performances accessible to as many young people as possible.
We are proud to partner with the Vancouver School Board and the Surrey School District to welcome thousands of school children from Metro Vancouver to attend matinee performances at little or no cost as part of our Expressions Festival.
These shows take place everywhere – from school gymnasiums to professional theatres – and immerse young people on both sides of the stage in the magic of performance.
Arts Umbrella student performances feature the Pre-Professional Theatre and Musical Theatre Troupes.
For the young audience members, these shows foster a lifelong appreciation of the arts. For the young artists onstage, the shows help to grow their confidence, widen their experience, and reinforce classroom learning.
"I have noticed considerable positive benefits from our students attending an Arts Umbrella performance. They come out of the auditorium buzzing with excitement. Some have never witnessed this kind of magic before. It is truly inspiring to see them so captivated by children and teens of the same age. It has inspired many of them to explore the idea of taking dance classes themselves."
-Juanita Coltman, Crosstown Elementary School
Now, more than ever, we have witnessed the transformative impact of youth-centered arts education. Last year, over 5,000 Metro Vancouver school students experienced a live matinee performance at the Expressions Theatre Festival. This season, we would like to give the experience of live theatre to even more young people.
Consider a donation today!
Every dollar raised goes directly to bringing students to an Arts Umbrella Theatre & Music performance at our new Jack and Darlene Poole Theatre on Granville Island and in schools across the Lower Mainland.
$10 provides one child or teen a subsidized ticket to an Arts Umbrella school matinee.
$100 provides safe transportation for touring actors to visit neighbouring schools.
$500 pays for costumes, props, and scripts, enabling Arts Umbrella's theatre troupes to perform at a pre-professional level.
$1,250 fills the entire Jack and Darlene Poole Theatre on Granville Island with under-served students and their teachers to witness these exceptional performances – a field trip they will never forget!
For more information, please feel free to contact Andrea Hébert – Manager, Major Gifts at ahebert@artsumbrella.com / 604.416.3324