Visual, Applied, & Media Arts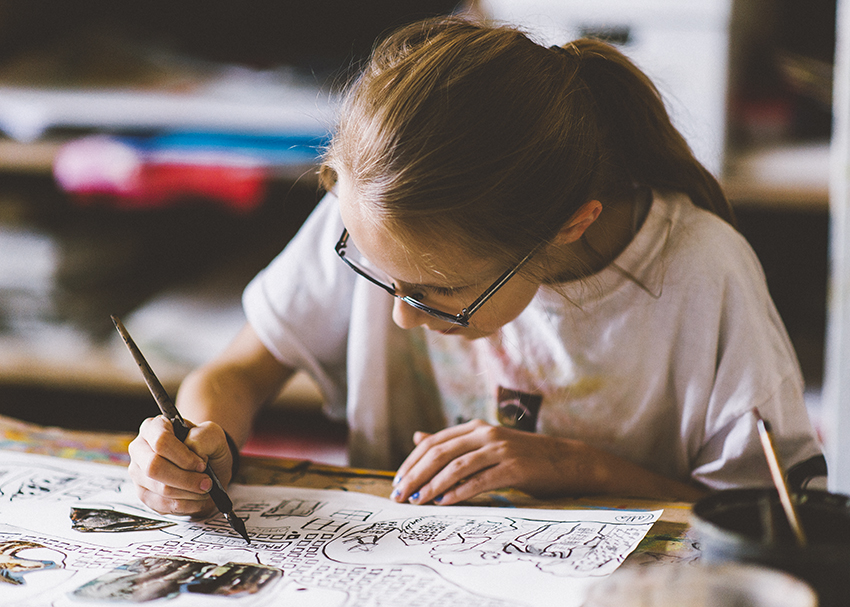 Wherever your artistic journey takes you, you can find a home in one of our many Visual, Applied, and Media art classes. Drawing, painting, architecture, sculpture, photography, animation, and graphic novel creation are just a few of the teen classes at Arts Umbrella.
If you want to kick it up a level, we offer specialized programs and scholarships for ambitious teens.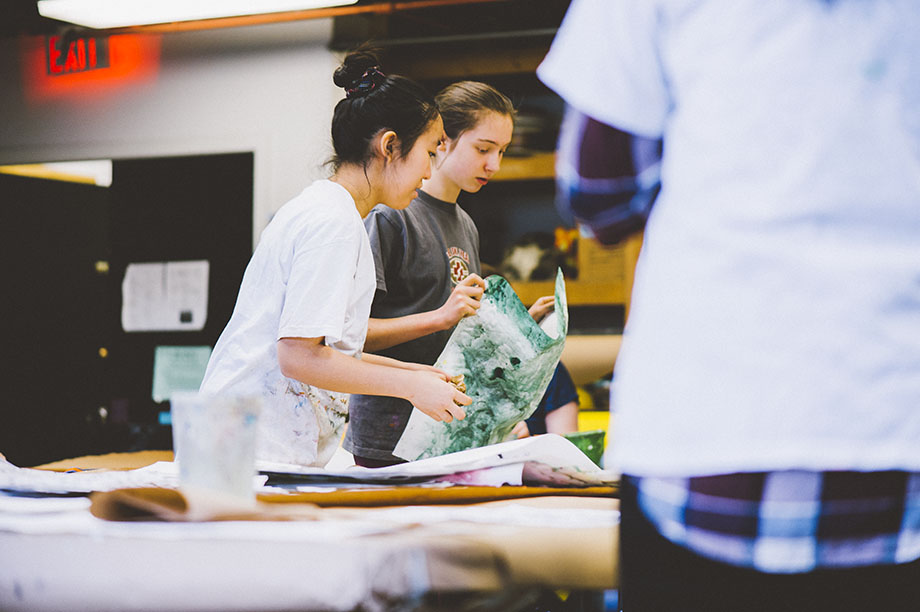 SUMMER INTENSIVES
For more information about our Visual Arts intensives, contact Roxanne Gagnon, Artistic Director of Visual, Media, and Applied Arts
SCHOLARSHIPS
Theatre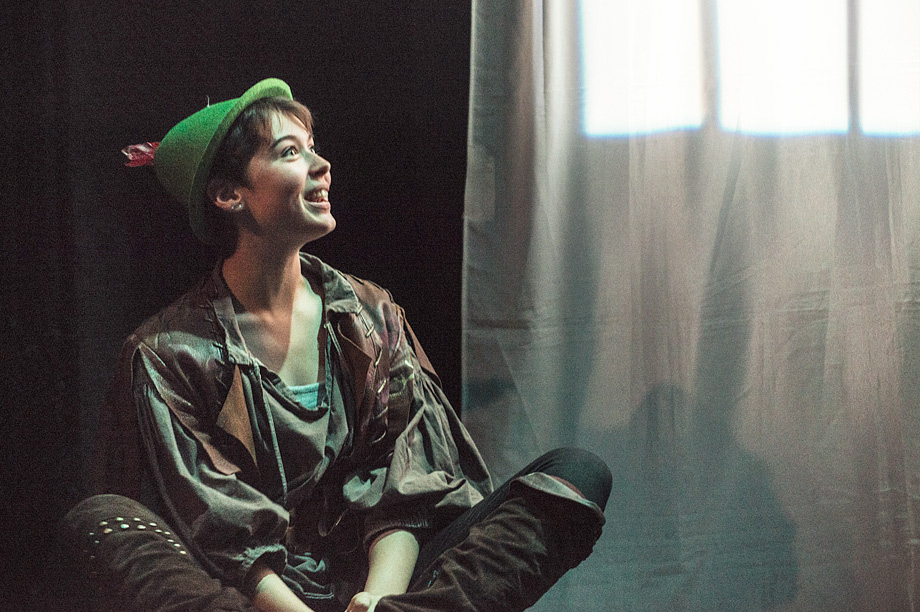 You can take the stage in so many ways at Arts Umbrella. Seasoned artist-instructors lead the classes, guiding students as they collaborate, create, and perform productions at venues like the Waterfront Theatre and Performance Works.
Our one-term session are a great way to whet your acting appetite while digging into the finer points of the craft. For those itching for more there are our year-long programs.
Year-long Theatre Intensive Program
Pre-Professional Theatre Program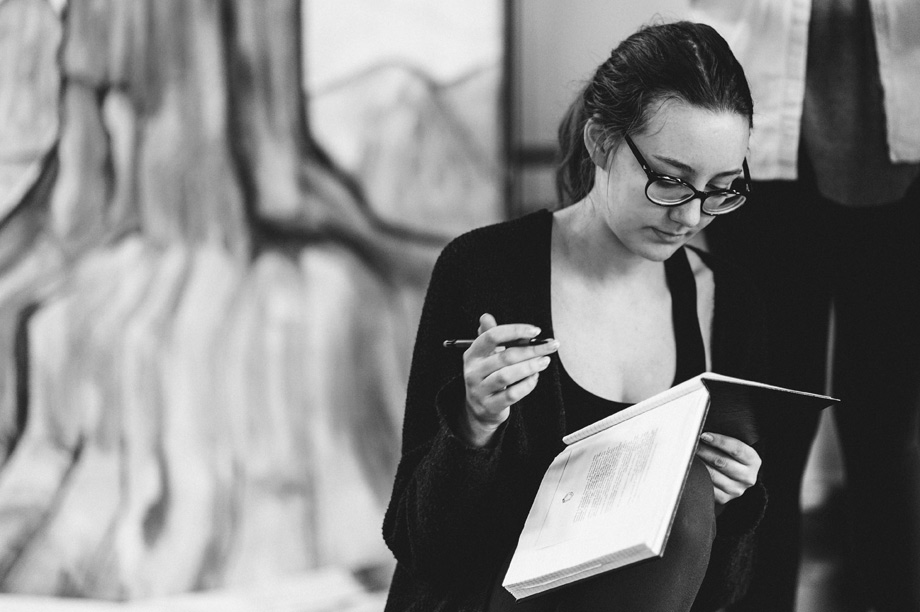 SUMMER INTENSIVES
Comedy Writing Intensive
Voice-over Intensive
Youth Musical Theatre Intensive
Dance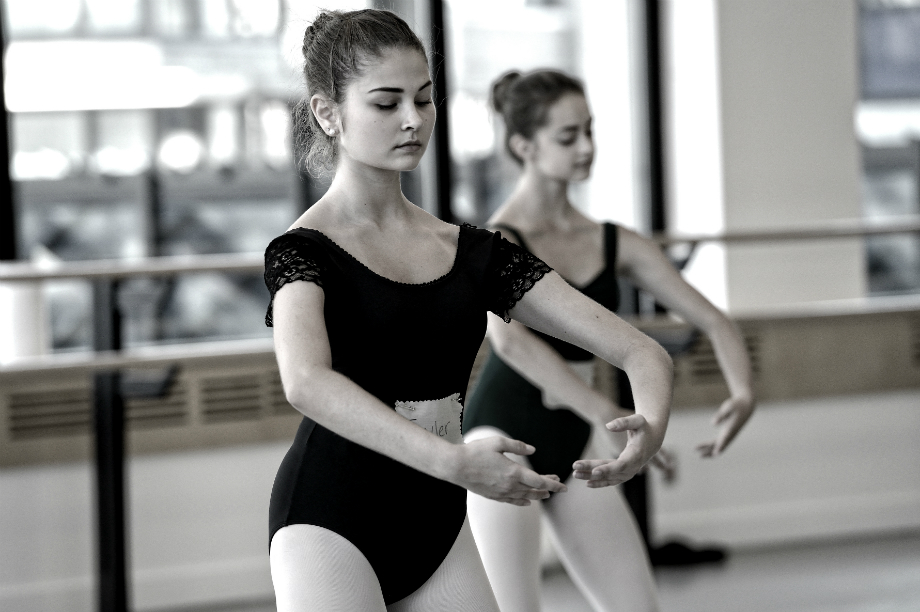 Arts Umbrella's vanguard dance program committed to nurturing every dancer to achieve their full potential. Whether you're headed toward a professional dance career or dance recreationally, we have a program for you.
Afternoon Professional Training Program
SUMMER INTENSIVES