Missing
Theatre Conservatory FAQs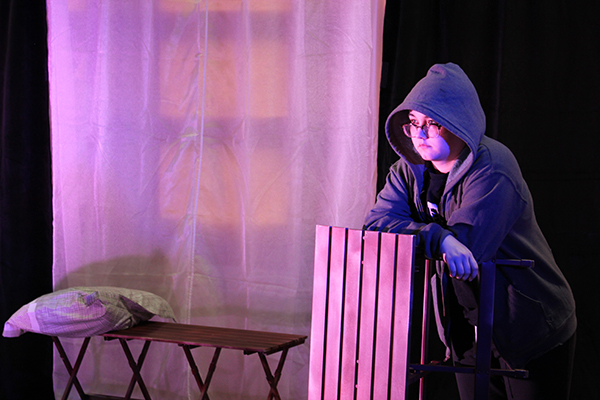 What is "Missing" about?
"Missing" is a gripping take on the story of Hansel and Grethel as their dysfunctional family life spirals from bad to worse. In a sinister world of deceit and unknown peril, Hansel is desperately searching for his missing sister, when he discovers some unsettling clues that suggest things may not be what they seem. With seemingly uncaring parents, who are content with letting the police handle things, it is up to Hansel to find out what is really going on to save his sister.
How old is everyone in the show?
This year, the age range of students is 18-21 years old. We also have a Guest Actor – Douglas Ennenberg – who is an Arts Umbrella and National Theatre School Graduate.
What are some important themes is "Missing"?
In a country where almost everyone has their basic needs met, the play deals with the 'question' of poverty and how emotional poverty can lead to dramatic incidents. Based on true events, Missing also looks at themes of loss, loyalty, love and looking beyond what we see on the surface.
How did you select this show for performance?
We had many plays to choose from but as soon as we read Missing, we decided together, as a group, that this was what we wanted to explore this year. Missing is not written in the style of an ordinary play, but rather gave us the power to decide who says which lines and tell the story in our own way. We also loved the play's storytelling quality and were excited to explore the play in a very physical way.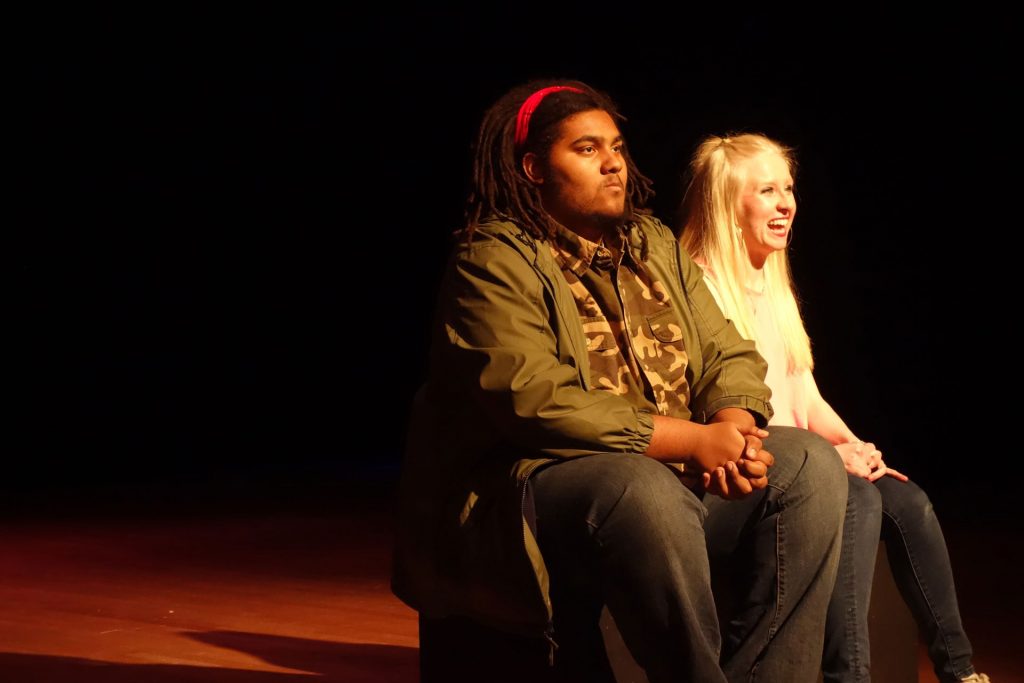 What is the Theatre Conservatory?
The Arts Umbrella Theatre Conservatory Program is an eight-month intensive prep program for young actors aged 17-22 who want to hone their acting skills before auditioning for professional theatre schools. With smaller class sizes, the Theatre Conservatory Program gives students a taste of Theatre School life while preparing them for success at the post-secondary level.
How do people join the Theatre Conservatory?
Applications are currently being accepted for the 2018/19 cohort. Submit a theatrical resume, and a letter expressing interest, to Paul Moniz de Sá, Artistic Director, Theatre and Music at pmonizdesa@artsumbrella.com  Selected students will be invited for an audition/interview.
What other Theatre Training Programs does Arts Umbrella Offer?
Arts Umbrella offers a Pre-Professional Theatre Training Program for actors, and directors, ages 13-19, and a Theatre Intensive program, for actors ages 9-16. These yearlong programs are structured to offer aspiring actors, and directors, a space to sharpen their skills, increase their confidence, and expand their network. Vocal, movement, and theatrical exercises help develop teamwork and cooperation, discipline and technique, creative expression, and individual artistry. Our instructors are industry professionals who help students explore their artistic potential. Many of our students have gone on to post-secondary theatre programs or professional acting careers around the world.
Arts Umbrella holds auditions for the Pre-Professional Theatre Program in June, and September, (round one auditions – Sunday, June 10th in 2018) Students are selected and placed in the Troupe that best fits the students' age, experience, skill, schedule and goals (we have 5 Troupes – JR, SR, SR Musical, JR Musical and Laboratory – which creates original work.) People auditioning need to prepare a monologue and be ready to engage in group exercises.
For more information about these programs, please visit www.artsumbrella.com/pptp or www.artsumbrella.com/theatre-intensive